EDEN PRAIRIE, MN (April 29, 2016) — C.H. Robinson, a global leader in third party logistics (3PL), has received its third award from Ocean Spray, a family cooperative of fruit growers. The 2015 Outbound Carrier of the Year Award was presented to C.H. Robinson for its commitment to meeting customer challenges and providing outstanding customer support.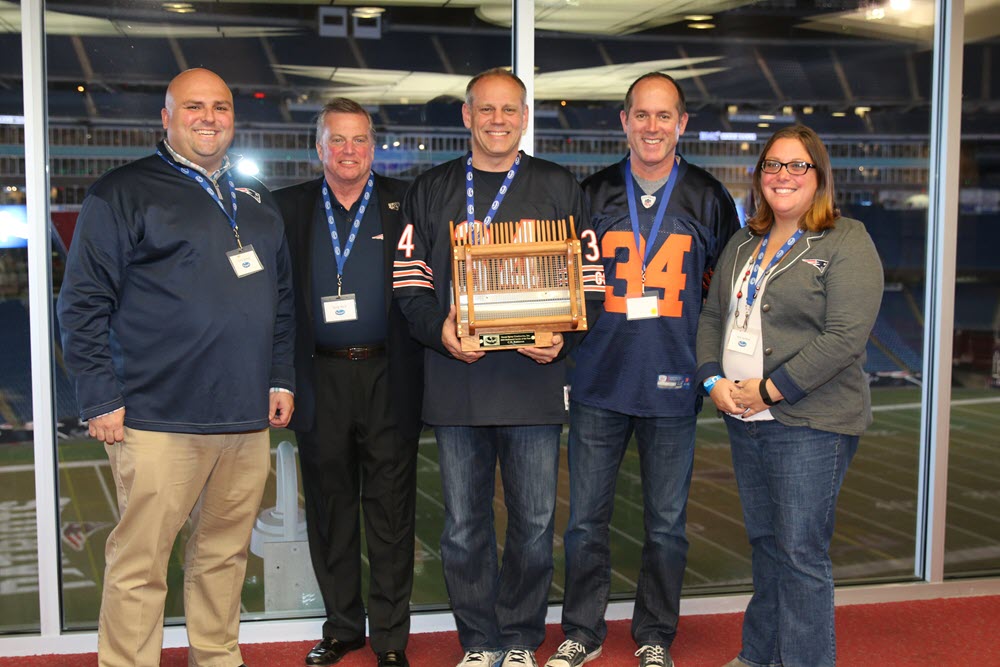 "In 2015, we challenged our carriers to raise the bar on service and acceptance," said Chris Domey, senior manager of logistics at Ocean Spray. "C.H. Robinson acknowledged the challenge and utilized their top notch staff, innovative processes, and industry leading technology to maintain a 99% on time and acceptance rating, while moving more than 9,000 loads."
C.H. Robinson touches many aspects of Ocean Spray's transportation solutions business, from inbound raw materials to refrigerated LTL. In 2015, C.H. Robinson put an emphasis on operational excellence and focused on lanes that could be serviced at the highest level.
"Ocean Spray and C.H. Robinson have been in business with each other for almost two decades," said Tony Ofner, senior sales executive at C.H. Robinson. "We are honored to have been awarded Outbound Carrier of the Year. 2014 presented challenges rarely seen in the industry, and our biggest priority was ensuring that we maintained that standard of service into 2015 as well. To have received a third award from Ocean Spray is an utmost honor. Ocean Spray is a valued customer, and we are pleased and proud to have accomplished this goal for them."
According to the award letter, C.H. Robinson is being recognized for its ability to enhance service delivery and outcomes while building a strong customer service culture; and ultimately placing Ocean Spray at the heart of service.
"As a shipper, it is a special privilege to honor a service provider that has returned value beyond expectations. C.H. Robinson is that provider," said Doug Ward, manager, North American Transportation at Ocean Spray. "C.H. Robinson continues to go above and beyond what is asked of a premier service provider that distinguishes them from the industry. I am proud to have C.H. Robinson in our portfolio of preferred carriers. They allow Ocean Spray to gain best practices in supply chain."
About C.H. Robinson
Founded in 1905, C.H. Robinson is a global provider of multimodal logistics services, fresh produce sourcing, and information services to over 110,000 customers through a network of more than 280 offices and over 13,000 employees around the world. The company works with more than 68,000 transportation providers worldwide. C.H. Robinson is a Fortune 500 company and had annual revenues of $13.5 billion in 2015.
Through the company and its Foundation, C.H. Robinson and its employees contribute millions of dollars annually to a variety of organizations, including the Juvenile Diabetes Research Foundation, Community Health Charities, American Red Cross, Children's Hospital and Clinics of Minnesota, and Global Impact. The company is headquartered in Eden Prairie, Minnesota, and has been publicly traded on the NASDAQ since 1997. For more information about C.H. Robinson, visit http://www.chrobinson.com.
###