EDEN PRAIRIE, MN (April 29, 2016) — C.H. Robinson, a global leader in third party logistics (3PL), was honored with the Carrier Excellence Award from Evergreen Packaging (EPI), a paper and paperboard sustainable manufacturer, for being a top provider in 2015.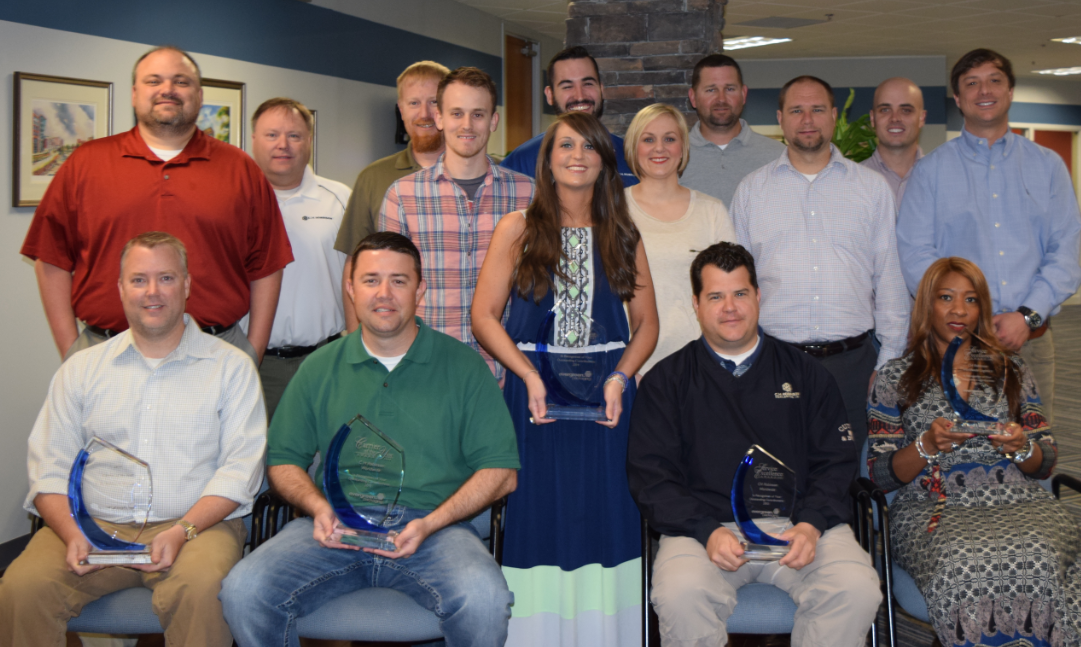 At Evergreen Packaging's corporate headquarters in Memphis, TN, C.H. Robinson was presented the award trophy at the year-end business review.
"It was an honor to receive the award from Evergreen," stated Bert Gauvey, key account manager for C.H. Robinson. "We value the work Evergreen does and are thrilled to be a part of it."
At the review, C.H. Robinson scored at the highest level in performance. Since 2006, C.H. Robinson has worked diligently with Evergreen Packaging to provide top service and develop a strong relationship.
Tom Harris, carrier capacity manager for Evergreen Packaging stated "Over the past 6 years, C.H. Robinson has won three "Carrier of the Year" awards and two "Carrier Excellence" awards. The consistent, excellent service that C.H. Robinson provides enables Evergreen to provide our customers with the products they need in a timely manner to meet customer demands. With this high caliber of service, CH Robinson's relationship will continue to play a significant role in EPI's overall success."
"Our veteran team has 10+ years of experience working with Evergreen and their nine facilities. We understand their expectations and continue to perform at a high level," said Gauvey. "This recognition is appreciated by the entire C.H. Robinson team. We look forward to a long relationship with Evergreen Packaging."
About C.H. Robinson
Founded in 1905, C.H. Robinson is a global provider of multimodal logistics services, fresh produce sourcing, and information services to over 110,000 customers through a network of more than 280 offices and over 13,000 employees around the world. The company works with more than 68,000 transportation providers worldwide. C.H. Robinson is a Fortune 500 company and had annual revenues of $13.5 billion in 2015.
Through the company and its Foundation, C.H. Robinson and its employees contribute millions of dollars annually to a variety of organizations, including the Juvenile Diabetes Research Foundation, Community Health Charities, American Red Cross, Children's Hospital and Clinics of Minnesota, and Global Impact. The company is headquartered in Eden Prairie, Minnesota, and has been publicly traded on the NASDAQ since 1997. For more information about C.H. Robinson, visit http://www.chrobinson.com.
###