EDEN PRAIRIE, MN (April 29, 2016) — C.H. Robinson, a global leader in third party logistics (3PL), was awarded Best Supporting Business by HSN for its dedication and hard work.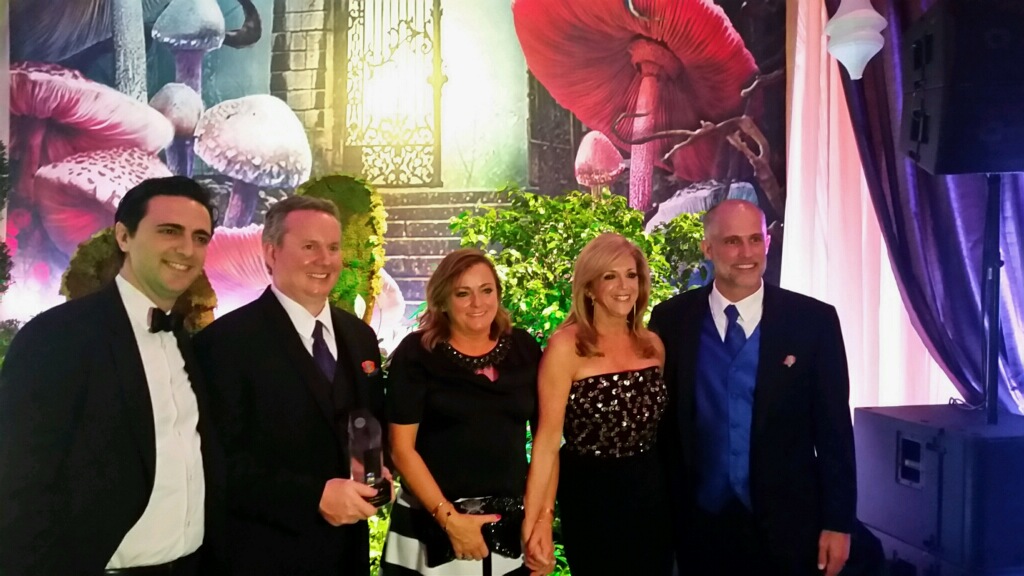 On April 14, at HSN's annual gala held in St. Petersburg, FL, HSN presented the award to C.H. Robinson attendees.
"We focus on serving as a trusted ally to HSN," said Laura Peacock, vice president, global accounts team at C.H. Robinson. "Our team listens to their needs and delivers key results."
A "Supporting Business" is a company that HSN works with that demonstrates strong alignment to its corporate functions and actively supports its key strategies to deliver positive impact.
"To be honored at their annual gala was deeply gratifying," said Peacock. "The recognition we received at the event is a testament to our team's hard work and dedication to our valued customer."
About C.H. Robinson
Founded in 1905, C.H. Robinson is a global provider of multimodal logistics services, fresh produce sourcing, and information services to over 110,000 customers through a network of more than 280 offices and over 13,000 employees around the world. The company works with more than 68,000 transportation providers worldwide. C.H. Robinson is a Fortune 500 company and had annual revenues of $13.5 billion in 2015.
Through the company and its Foundation, C.H. Robinson and its employees contribute millions of dollars annually to a variety of organizations, including the Juvenile Diabetes Research Foundation, Community Health Charities, American Red Cross, Children's Hospital and Clinics of Minnesota, and Global Impact. The company is headquartered in Eden Prairie, Minnesota, and has been publicly traded on the NASDAQ since 1997. For more information about C.H. Robinson, visit http://www.chrobinson.com.
###