EDEN PRAIRIE, MN (April 29, 2016) — For the second consecutive year, Coca-Cola honored C.H. Robinson with its Customer Service Team of the Year Award for exceptional customer service provided in 2015.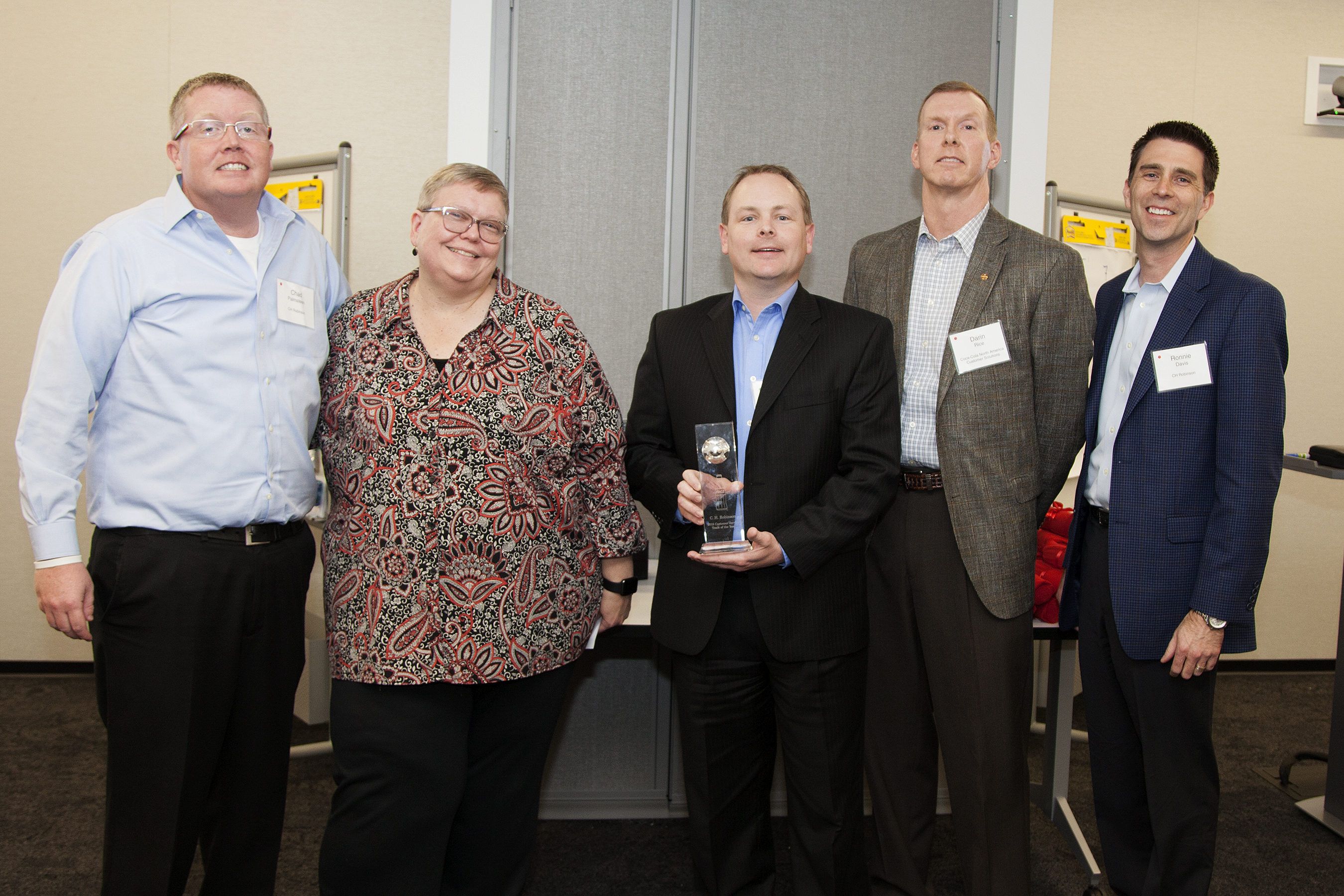 The award recognizes C.H. Robinson's commitment to providing outstanding service and support to its customers. Coca-Cola presented the award at the 2016 Coca-Cola Annual Transportation Conference in Atlanta on March 30.
"I have worked with C.H. Robinson for 12 years through the ups and downs of our business and the many changes we've experienced," said Betty Arnold, senior procurement manager at Coca-Cola. "Robinson has supported us throughout. The team of professionals who support Coke's business provide solutions to our needs with a focus on service and cost."
C.H. Robinson's continued dedication to its customer was demonstrated when the company utilized its network of carriers to offer support for Flint, MI by moving water loads during their lead-contaminated water crisis.
"C.H. Robinson is dedicated to being a reliable and proactive service provider," said Tyler Rollins, strategic account manager at C.H. Robinson. "We are honored to be the recipient of this award for the second year in a row."
The entire Coca-Cola transportation team voted on the award.
"Being recognized with this honor is a telling sign that our people, processes and technology help deliver an outstanding experience to our customers," said Rollins.
About C.H. Robinson
Founded in 1905, C.H. Robinson is a global provider of multimodal logistics services, fresh produce sourcing, and information services to over 110,000 customers through a network of more than 280 offices and over 13,000 employees around the world. The company works with more than 68,000 transportation providers worldwide. C.H. Robinson is a Fortune 500 company and had annual revenues of $13.5 billion in 2015.
Through the company and its Foundation, C.H. Robinson and its employees contribute millions of dollars annually to a variety of organizations, including the Juvenile Diabetes Research Foundation, Community Health Charities, American Red Cross, Children's Hospital and Clinics of Minnesota, and Global Impact. The company is headquartered in Eden Prairie, Minnesota, and has been publicly traded on the NASDAQ since 1997. For more information about C.H. Robinson, visit http://www.chrobinson.com.
###