June 22, 2022  |  Alyson Brinkman   Senior Manager Compliance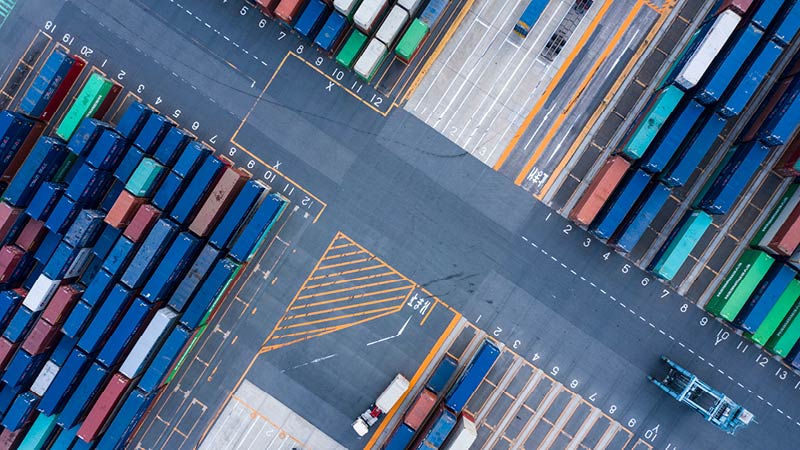 Customs May Not Be the Only One Interested in Your Freight
Importers understand their shipments must be cleared through U.S. Customs and Border Protection (CBP) so that CBP can perform safeguard assessments, prevent unsafe imports, and collect duties and taxes. What might not be obvious—one or more additional Partner Government Agencies (PGAs) may also regulate the commodity to ensure safety, compliance, and U.S. standards.
What is a Partner Government Agency (PGA)?
A PGA is another governmental agency that regulates imports and exports of goods into the United States. It works in conjunction with CBP and often requires the reporting of key data elements at the time of the customs entry to ensure regulatory requirements are met in order to enter commerce.
Many commodities require licenses, permits, and certifications that must be obtained from these PGAs prior to shipping. Otherwise, goods can be held or rejected upon entry into the United States. Since commodities can have one or more PGAs that regulate them, importers must do their due diligence to validate those requirements, and apply for the necessary licenses and permits, as applicable, prior to importation.
Who are the PGAs?
There are more than 20 different PGAs that may regulate specific imported commodities, but here are some of the most common ones that importers encounter.
The Food and Drug Administration (FDA)
Did you know that toothpaste containing fluoride is considered both a cosmetic and a drug by the FDA? The FDA regulates a wide variety of products, including:
Human and animal food for consumption, including dietary supplements, food contact services, and food and color additives. The FDA does not regulate some meat, poultry, and egg products as those are regulated by USDA.
Human and veterinary pharmaceutical ingredients, prescription, and over-the-counter drugs.
Medical devices ranging from contact lenses and bandages to surgical and dental instruments and pacemakers.
Radiation-emitting products like LED lights, laser pointers, X-ray machines, and microwave ovens.
Cosmetics including shampoo, make-up, eyelash extensions, and nail polish.
Tobacco products including cigarettes, e-cigarettes, cigars, and other tobacco products.
Vaccines, human blood and blood screening tests, and biologics.
It is possible for some commodities to fall into two distinct categories and must comply with both, just like toothpaste with fluoride. Fluoride's intended use is to prevent cavities, and toothpaste without fluoride is considered a cosmetic. However, when imported together, they must meet the FDA requirements for both categories.
Importers must also be mindful on how they promote the intended use of their product. If a good is being promoted for therapeutic use, it may be considered a drug or even a medical device. Marketing of these goods is an essential piece on how the FDA determines the intended use of a good. That bottle of lavender, essential oil guaranteeing a restful night's sleep meets the FDA's definition of a drug and is subject to FDA approval and regulations.
Additional information on the FDA's import process and regulated products can be found at FDA Import Program.
U.S. Department of Agriculture (USDA)
USDA monitors the importation and exportation of agricultural goods to ensure quality and safety, as well as monitoring imports into the United States to ensure the cargo is free from pests that can be invasive on U.S. soil. USDA also establishes the annual, tariff-rate quota volumes for imported sugar and dairy products.
There are several subdivisions of the USDA that focus on specific areas of regulated commodities:
The Environmental Protection Agency (EPA)
The EPA regulates goods to protect both human health and the environment. It regulates certain chemical substances, ozone depleting substances, vehicles and engine emissions, pesticides, and devices as detailed on the EPA Importing and Exporting website.
Pesticides and devices: Pesticides, insecticides, fungicides, herbicides, and devices thereof, are regulated and monitored by the EPA. Special labeling requirements and advance notification of importation (Notice of Arrival EPA form 3540-1) of these commodities is required, and all pesticides and devices must be manufactured in an EPA-registered establishment. More information can be found at EPA Importing and Exporting Pesticides and Devices.
Vehicles and Engines: The EPA regulates motor vehicles, and road and nonroad engines, to ensure they meet the EPA emission standards and requirements. This includes recreational vehicles, dirt bikes, snowmobiles, as well as generators, lawnmowers, and watercraft. Import procedures and certification requirements can be found at EPA Importing Vehicles and Engines.
Toxic Substances Control Act (TSCA): TSCA requires the reporting, recordkeeping, and testing of certain chemical substances and mixtures. In addition to chemicals and chemical mixtures, TSCA also regulates formaldehyde emission standards in composite wood products. More information can be found on the EPA TSCA Import and Export Requirements page.
Fish and Wildlife Service (FWS)
What do alligator leather belts, live cuttle fish, mother-of-pearl buttons, and squirrel hair paintbrushes have in common? All of them are regulated by FWS.
FWS regulates far more than game animals and fish, goods manufactured from wildlife are also regulated. Several other industries including textiles and apparel, home décor and other goods, and jewelry—all must ensure if they have products made from wildlife, those products will likely need to comply with FWS regulations as well.
Importers and exporters must obtain a FWS permit and submit a FWS form 3-177 at time of entry. It is also important to note that FWS regulated goods can only be cleared through designated FWS ports of entry. More information can be found on the FWS Commercial Wildlife Shipments page.
Consumer Product Safety Commission (CPSC)
CPSC is one of the latest PGAs to start using Automated Commercial Environment (ACE) capabilities for monitoring imported consumer products and preventing noncompliant and hazardous goods from entering the United States. Working in conjunction with CBP, CPSC regulates a wide range of commodities, including but not limited to:
Sleepwear
Children's products—toys, baby carriages, clothing, cribs, pacifiers, etc.
Drywall
Mattresses
Art sets
ATVs and other off-road vehicles
Rugs
Fireworks
The CPSC Imports website provides extensive resources for importers to determine if their imported commodities have specific standards and mandatory testing and certification requirements prior to importation.
National Highway Traffic Safety Administration (NHTSA)
NHTSA regulates the importation of vehicles, engines and other parts, and equipment to ensure that the imported goods conform to U.S. safety standards. This includes tires, head lamps, seatbelts, and child car seats. NHTSA also monitors temporary importation of vehicles, as well as non-conforming vehicles, imported into the United States. More information is available at NHTSA Importing Vehicles.
How do you know if your goods are regulated by one or more PGAs?
Eyelash extensions are regulated by the FDA as a cosmetic, but if they are made from the hair of a mink, FWS regulations also apply. So how does an importer know what is regulated and by whom?
Importers must be keenly aware of the product specifications, what inputs are in the products, the intended use, and how they are being marketed to ensure they can provide the best information possible to determine which PGAs are required.
Many commodities are explicitly regulated and will always require reporting along with any licensing or permits. Additionally, importers can use the different tools and resources available from the PGAs themselves to determine if licenses, permits, or other requirements are needed prior to importation.
Importers will also need to provide their customs brokers the information needed to complete the data entry within the timeframes required by the PGA. Some PGAs require advance notice of importation, while others only require it at time of customs entry. Understanding the process and what information is needed in advance is critical in preventing delays in the clearance process or even enforcement actions because of non-compliance.
Next steps
Importers should work with their customs broker, engage with specific PGA consulting services, or participate with industry trade groups that can assist with determining which of their commodities could be potentially regulated. Connect with one of our trade policy experts to learn more.