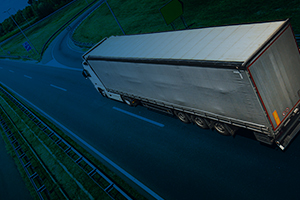 On August 14, 2019, the Federal Motor Carrier Safety Administration (FMCSA) released the long awaited draft rule updating certain parts of the hours of service (HOS) rules. 
What are the proposed HOS changes?
In summary, the changes proposed include (per the American Trucking Association):
Split sleeper berth
7/3 hour splits would be permissible (current requirement is one continuous 10 hour break with limited opportunities to split into 9/1 and 8/2)
Potential for 6/4 split
30-minute rest break
The break will be required after eight hours of driving time (as compared to eight hours after coming on duty)
The break will be allowed while on-duty, not driving (as compared to being completely off-duty)
Adverse driving conditions
On-Duty time can be extended to accommodate two additional hours of driving when encountering adverse conditions
Short-hauls
Short haul CDL drivers will be able to operate within a 150 air-mile radius and up to 14 hours (as compared to 100 air miles and 12 hours) without needing to track hours with an electronic logging device (ELD).
14-hour clock
A driver will be allowed to "pause" their 14-hour on-duty clock once, for up to three hours during their duty day. This would allow drivers to better plan routes that avoid rush hour traffic or accommodate longer loading times without sacrificing drive time.
When will changes go into effect?
While these changes are a top priority for the FMCSA, we will likely need to wait an additional four to nine months before they issue a final rule.
After that, there will be an implementation time in coordination with ELD providers. Realistically, this change could go in effect as early as January 2020. But the likely timeframe we can expect to see changes is April-July 2020.
Who will be most impacted by the HOS changes?
While the entire market would be impacted by these changes, the dray market could feel the greatest impact. The proposal to extend the short haul exemption by 50 miles and 2 hours per day is likely to result in meaningful per day increases in productivity for dray carriers.
How will the proposed changes affect shippers?
These proposed HOS changes are one of the most aggressive moves to add flexibility in the trucking industry in almost 15 years.
If these changes remain, we could potentially see an increase in available capacity through regulatory change.
Things to keep in mind
Everyone should be reminded this is not the final rule and the details can change. When the comment period closes, there will be lots of anticipation regarding what part of this draft proposal remains intact and which parts may get modified. There also could be court challenges following any final rule that is issued.
Regardless of when the final rule gets implemented, it is clear that the intention of the FMCSA is to provide more flexibility to a driver's day.
If you would like more information or have questions about the impact on your freight, connect with a C.H. Robinson expert today.