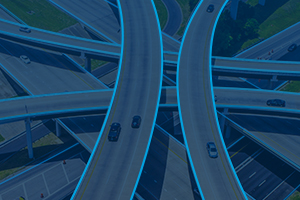 Unlike past government shutdowns, the December 2018 edition is a partial shutdown that will have little immediate impact on the daily lives of supply chain professionals.
You may not realize it, but supply chain professionals routinely rely on Washington on a weekly basis when many use the weekly diesel price average published by the Energy Information Agency (EIA) to adjust contract rates for fuel surcharges.
However, the Department of Energy was funded on September 21, 2018 after President Trump signed a bill funding energy and water related portions of the federal government.
The U.S. Department of Transportation however, has not been funded for 2019. If a shutdown extends longer term, it may delay rulemakings from the Federal Motor Carrier Administration around new Hours of Service proposals.
The most immediate impact of a longer term shutdown will likely be the customs clearance process for cross border freight that requires approval from government agencies that partner with Customs and Border Protection (CBP). The U.S. Department of Homeland Security will not be funded and this includes CBP. While the hard working customs officers will be deemed essential personnel, partner agencies like U.S. Department of Agriculture or the U.S. Environmental Protection Agency will shut down and clearances may be delayed.
Overall, supply chain professionals will notice little disruption if the government shutdown lasts less than 2 weeks. If the shutdown goes beyond the beginning of January, cross border freight may sporadically become delayed as well as some ancillary impacts that motor carriers may see due to FMCSA being shutdown.