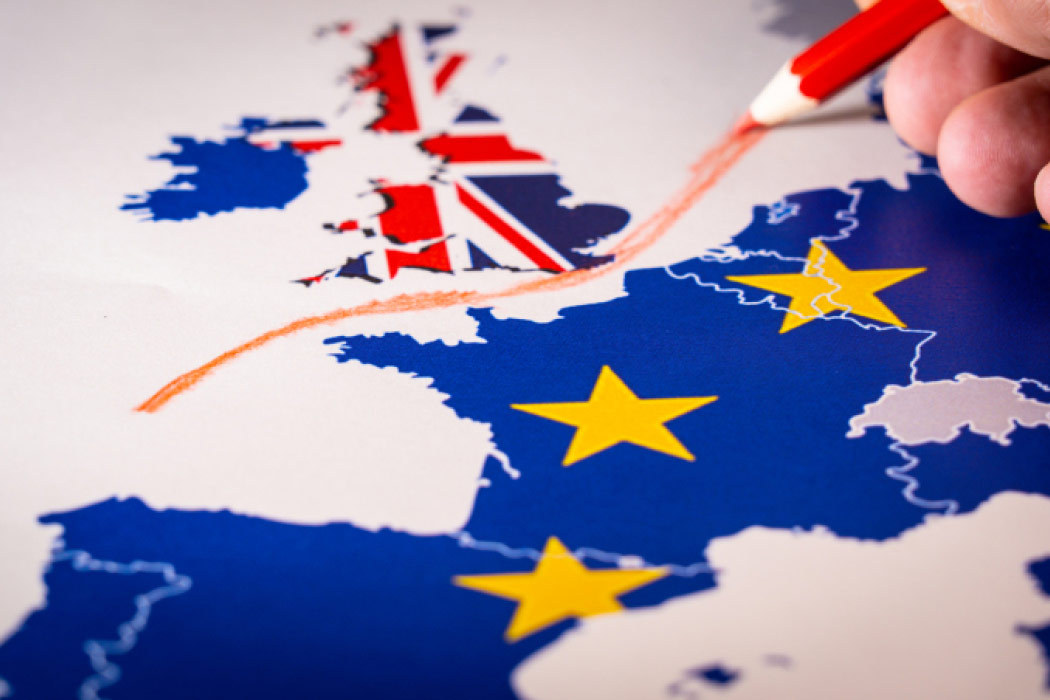 Since my previous blog, and after months of negotiations, the United Kingdom (UK) and the European Union (EU) reached a deal on December 24, 2020. Both parties avoided the disruptive outcomes of a no-deal, and signed a provisional EU-UK Trade and Cooperation Agreement (TCA) that will define their relations going forward.
While the agreement provides some significant free-trade arrangements, it marks the end of an era for most of the free market access benefits that the UK had been reaping as an EU member state.
Throughout this blog I'll dig into how the TCA agreement impacts the supply chain sector as businesses adapt to the new trading relationships between the EU and the UK.
Imports and exports of goods
The good news is the EU-UK Trade and Cooperation Agreement will not impose any tariffs or quotas on goods imported and exported between the two entities. However, this is only applicable to goods that meet the agreement's rules of origin. In other words, this only concerns goods that come from the UK or the EU. Businesses that ship from a third country [such as the U.S. or China] will be charged import duties.
For products that have multiple rules of origin – such as products that come from the manufacturing industry – the agreement offers extensive details on its custom code section about how tariffs should be calculated. Companies will need to meticulously assess their supply chains to understand the origin of the parts of their goods and their financial implications.
Key documents on importing and exporting were released on Dec. 31, including revisions of the UK's Border Operating Model and Trading and moving goods in and out of Northern Ireland.
Additional administration chores and costs
Despite the lack of tariffs, companies will need to complete an array of additional customs paperwork and declarations and adhere to numerous controls when trading across the EU – UK borders, as there has not been a mutual recognition of each other's standards and safeguards. This could cause delays in the transportation process of goods and potentially increase costs rapidly, especially as the authorities on both sides continue to learn how they should operate in this new regulatory realm.
Additionally, some carriers may pull out from offering their services to transport goods from and in the UK, including parcel providers. This would impact the industry, primarily e-commerce, by further decreasing capacity and increasing pricing.
Though the UK has offered a six-month period of transition until July 1, 2021 with extended deadlines for paperwork to be arranged on imports in the country, such delays can also be critical to just-in time deliveries or time sensitive produce and goods.
Currently, there is some disruption prevailing at the borders, which is mainly caused by delays in the generation of transit documents (T-documents) for the movement of goods. This is causing significant headaches to businesses, who will probably have to dig deeper to cover the extra costs that such phenomena bring.
Companies will also have to weigh the extra compliance costs of either completing paperwork or appointing a customs agent on their behalf. This additional cost could squeeze the already tight budgets of smaller businesses which, consequently, could pass that on to customers or consumers.
Final thoughts
The closure of the UK's borders in late December due to customs issues caused by the coronavirus is a potential snapshot of what could happen again as the new regulations are implemented. It's important to remember the new agreement will not be seamless – there could be short-term disruption in these first few weeks of the new year, as we're already noticing.
At the same time, the agreement arguably offers room for further development of the customs cooperation for both sides. It remains to be seen whether processes will become simpler with fewer disruptions in the future.
For more information about Brexit and the impact it could have on your business, please reach out to your C.H. Robinson representative or connect with one of our experts.