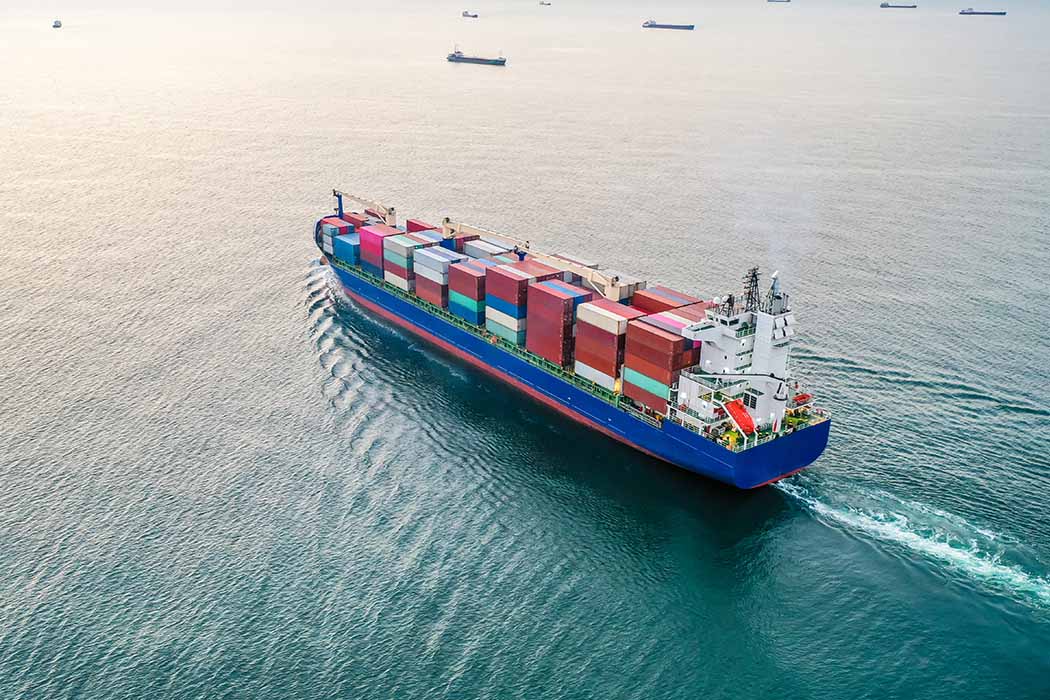 The ocean contract season, which typically wraps in April, has now pushed into June. It's now inching closer to retail peak season, which has historically started as early as August. The elongated contract season is in part due to shippers putting extra time and care into their planning after experiencing more than two years of elevated transportation costs and tight capacity. As conversations continue, understanding the short and long-term implications of the evolving ocean market factors is critical to support smart decision-making during the contract season.
In a recent global survey, C.H. Robinson shippers identified "having enough transportation capacity before the market tightens again" as one of the top three risks to their supply chain this year. And, when asked what's critical to their success, nearly half said "optimizing my supply chain while the market is softer." Even in a soft market, it's important for global shippers to build agility into their supply chain to mitigate challenges in an increasingly complex global landscape.
In talking with some of the world's leading global shippers, below are key considerations, top-of-mind for shippers navigating an elongated ocean contract season, softer market, and options for building stronger supply chains long term.
Blank sailings and increased transit times
Low demand across most global trade lanes is leading to continued blank sailings, particularly on the trans-Pacific. As shippers expect consumer demand to remain low, steamship lines may decide to park vessels and/or increase blank sailings. This can add weeks to transit times, creating a domino effect of disruption down the supply chain unless you have a provide that can help you pivot quickly.
Despite ample capacity across trade lanes, nine new vessels are being introduced on the Europe–Asia trade lane. However, the new vessels don't automatically add more capacity due to slow steaming. Slow steaming, which adds approximately six days to the transit time, helps improve service reliability, but shippers will need to consider the longer time in transit when planning.
Port strategy shifts
Shippers shifted freight to the U.S. East Coast spurred by pandemic-related backlogs and labor negotiations on the West Coast. As negotiations continue, most shippers have not shifted back. According to Statistica, the Panama Canal, which is used in Asia–U.S. East Coast trade, saw a record number of ships pass through the canal in 2022. Now, as shippers predict negotiations are nearing an end, they're looking to understand what a gradual shift back, or partial shift back, to the U.S. West Coast looks like once an agreement is signed. Depending on how this plays out, shippers may find themselves needing to shift ports quickly to maximize efficiencies and lessen the risk for disruption.
Keeping less than container load (LCL) as a top shipping strategy post-pandemic
Less than container load service played a key role in keeping goods moving in the height of congestion during the pandemic and continued to emerge as a go-to ocean strategy after the pandemic by helping shippers move smaller amounts of inventory as they faced overflowing warehouses and pressure to reduce costs. In the C.H. Robinson 2023 shipper survey, almost two-thirds of respondents said they plan to utilize or grow their LCL shipments in 2023; over half seek shipment consolidation to drive freight efficiency.
Supply chain diversification
Companies are diversifying their suppliers; examining their manufacturing footprint; and exploring reshoring, nearshoring, and friend-shoring to be more resilient. As an example, one C.H. Robinson customer grew so quickly during the pandemic they had to grab production lines wherever they were available. As a result, no one facility could make all their SKUs, so they had to ship from many production centers to many distribution centers and then group the product in all those places for further shipping. Now, they're shifting to rationalize their manufacturing and place their production lines where it's optimal for their transportation.
Optimization across modes
Shippers made a lot of compromises in the name of expediency during the pandemic, when getting product mattered more than cost. Now that's flipped and shippers are looking to cut costs and optimize shipments across modes—and many need help from experts.
Choosing the ocean ports closest to their main distribution centers or consolidating their freight at origin to bring it all into one port at the best rate. Additionally, shippers need to be strategic when choosing rail or truck service to bring their freight inland, depending on which is most cost-effective at the moment. These are just some of the many ways C.H. Robinson can help shippers cut costs.
When navigating a continually complex logistics market, staying abreast of the market conditions and understanding the long-term impacts are critical.