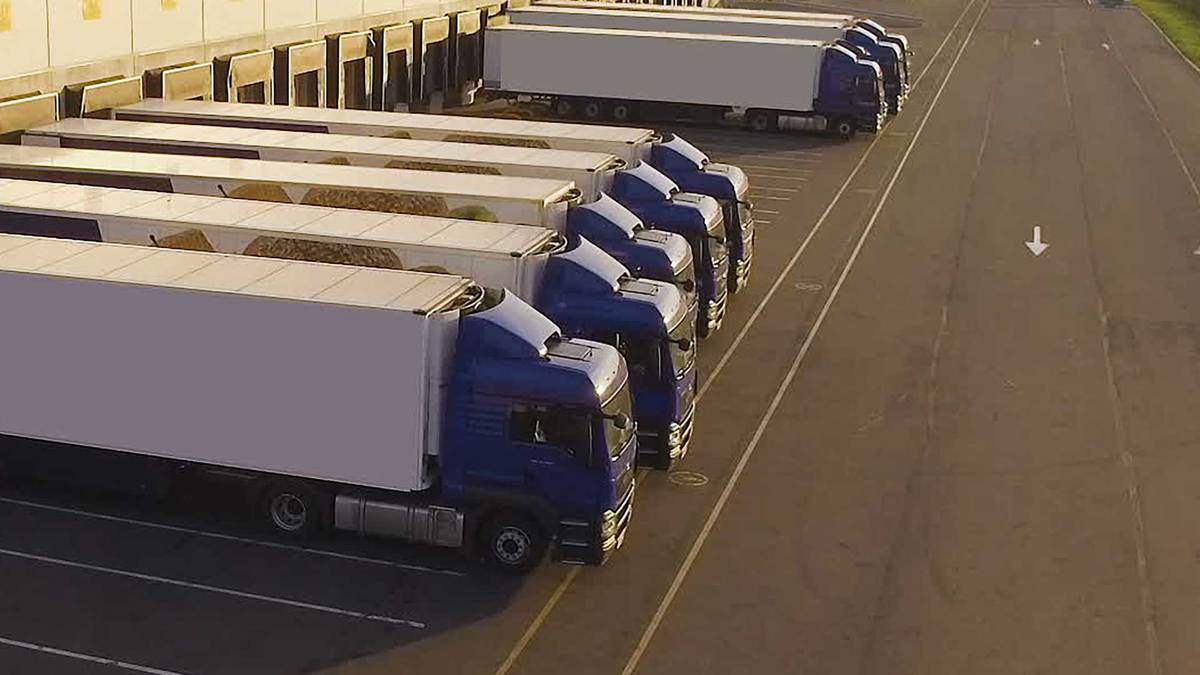 In May, you met one of our Key Carrier of the Year winners, Riteway Express. In this month's Key Carrier Spotlight, we'd like to introduce you to Cargo Transporters, another award winner.

During its 35 years in business, Cargo Transporters has built its fleet to 530 operating out of three terminals in North Carolina. The company continues to grow, adding 40 units in the last year alone.
We caught up with Dennis Dellinger, president, Jerry Sigmon, executive vice president, and John Pope, chairman, to talk about what keeps this third-generation family company going.
"Our people support our culture of family and safety."
Despite having more than 500 trucks in its arsenal, Cargo Transporters is a bit unique in its operating style. "Our company culture has the family atmosphere like a small business, but we also offer the benefits and new technologies that are sometimes only available in much larger companies," Dellinger said.
Customer service is a critical component of the company's success—particularly due to the hard work of Gina Cook and Sherel Dellinger, two long-time employees. "We are fortunate to have such professionals helping to keep our trucks moving," Sigmon said. "Through their relationship building with C.H. Robinson representatives, we have developed a strong and mutually beneficial relationship. We also feel there is a mutual respect that has helped maintain this working relationship and stood the various trials that trucking can bring."
"We realize the importance of people and relationships in our business."
With more than three decades of experience, company leadership knows the importance of building quality connections within the trucking industry. "Being part of an industry that is very fragmented, no one carrier controls any substantial market share," Pope explained. "Therefore, it is important that we are involved in associations and work to develop business relationships beyond the shipping community. We try to align ourselves with 3PLs and sales agents that understand our mission and preferred traffic lanes."
In an industry built on entrepreneurship and small family businesses, Pope says, Cargo Transporters is proud to be part of a community committed to doing business the right way. "These individuals are typically safety minded, relative to highway safety and workplace safety. In addition to safety being a priority, they are generous and charitable people," he said. "Many have worked hard and survived the changing economy, the communication revolution, increased regulation, and second or third generation management changes. Cultures in these types of companies still believe in relationships and partnerships first."
"Automation can increase safety and efficiency."
In an ever-changing marketplace, change has become a constant. But sometimes, change can have real benefits—take automation, for example. "Innovation throughout the years has improved efficiencies, allowing much more work flow with less man hours," Dellinger said. "The internet, EDI, wireless data, and TMS platforms have all cut costs."
And while there is still a lot of uncertainty around autonomous trucks and what implications they could have in the trucking industry, Cargo Transporters sees automation as a critical cog in the wheel of success. "We are still years from the concept of driverless trucks on a wide scale. Today, it still takes at least one driver for each power unit," Pope said. "It is our belief that automation in the cab will continue to help the operator of that power unit to be safer and more efficient."
Find out more about our Key Carrier of the Year awards and the other recipients, or check out our other winners:
Riteway Express
Midnite Express, Inc.
CJ Transportation
Road Hogg Transport, LLC