KANSAS CITY, MO (April 21, 2016) – Freightquote, a freight service provider that offers online shipping tools backed by a full-service team of freight experts, has been named a Top 100 Logistics IT Provider by Inbound Logistics. This recognition signifies Freightquote's leadership as a solutions driven company, providing exceptional customer service and innovative technology.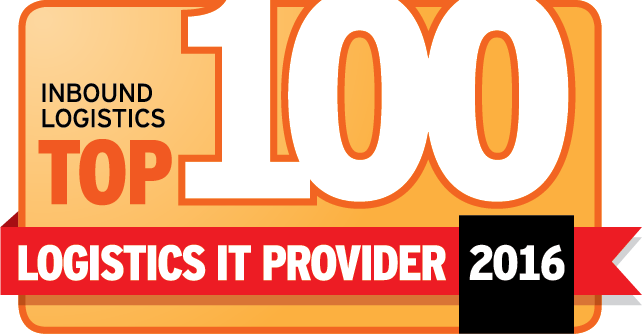 Freightquote uses a proprietary technology solution to provide LTL, truckload, consolidated LTL, and intermodal solutions to its customers. Freightquote's easy-to-use technology platform allows customers to compare competitive rates from hundreds of carriers, book and track their shipments, automate load acceptance, and complete payment.
"We are honored to receive this recognition as a top logistics IT provider," said Chris Kolquist, Freightquote president. "Our dedicated employees and our commitment to bringing innovative technology to our customers are the reasons our technology solution continues to meet customer needs and freight shipping challenges."
Each year, Inbound Logistics establishes a Top 100 list of Logistics IT Providers, ranging from Fortune 1000 companies to small- and medium-sized businesses. The list is chosen by Inbound Logistics' editors, who emphasize the importance of customer success stories and solutions to transportation, logistics, and supply chain challenges.
For more information on the Top 100 Logistics Providers, as well as the Inbound Logistics' Logistics Technology Market Research Report, visit http://www.inboundlogistics.com/cms/top-100-lit/.
About Freightquote
Freightquote is a freight service provider that offers powerful yet easy-to-use online shipping tools, as well as a full-service team of highly responsive freight experts that deliver convenient, one-stop shopping for LTL, truckload, consolidated, and intermodal freight. Freightquote provides customers with streamlined and efficient capabilities to compare competitive rates from multiple contract carriers, book and track shipments, and receive dedicated customer service. As a company of C.H. Robinson, Freightquote's stability and resources are strengthened by being part of one of the world's leading 3PLs.
###