Eden Prairie, MN (April 7, 2016) – For the second year in a row, Walmart honored C.H. Robinson with its Third Party Logistics (3PL) Carrier of the Year Award for outstanding service and solutions provided in 2015.
In the award announcement, Walmart stated that it takes great pride in cultivating relationships with exceptional carriers. This honor is designated to companies who provide support to Walmart stores, Sam's Club locations, and distribution centers located throughout the United States.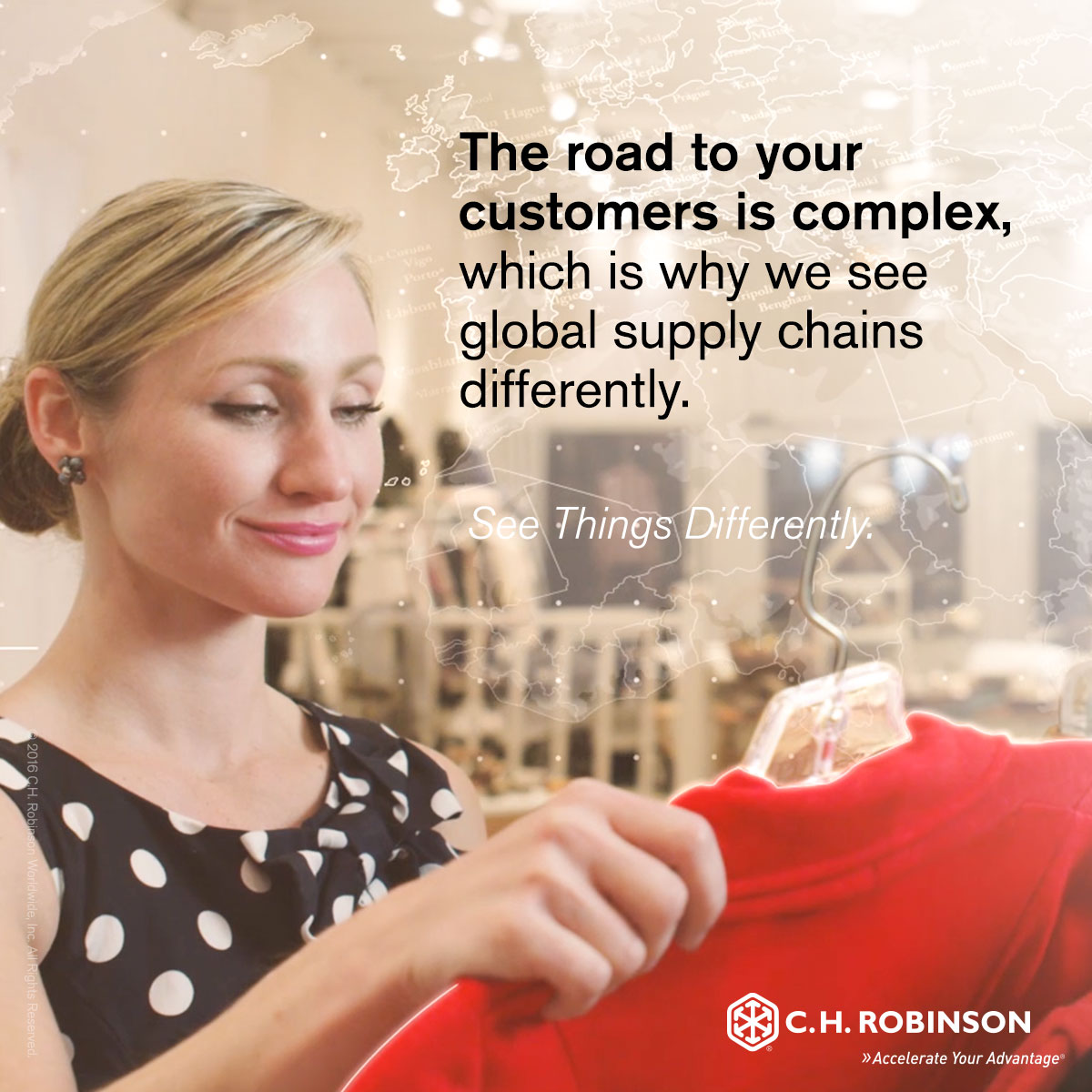 Watch how C.H. Robinson connects the world
"Our dynamic relationship with Walmart dates back a quarter of a century and our value is always an evolving function of our alignment to Walmart's vision," said Michael Gore, key account manager at C.H. Robinson. "We focus on hearing their organizational initiatives and being adaptable to ensure our efforts are exceeding their expectations in the competitive retail landscape."
Walmart executives will present the award to C.H. Robinson leadership this summer. During the visit, Walmart executives will learn about C.H. Robinson employees who helped to bring transportation and logistics solutions to the retailer.
"In 2015, Walmart challenged their carrier partners to raise the bar on service and innovation. We heard the challenge and recognized our ability to leverage our people, our processes, and our technology to continue to help Walmart meet its goals," said Rob Kinsella, strategic account manager at C.H. Robinson. "To be honored with the second consecutive 3PL Carrier of the Year award is both gratifying and inspiring to continue to build our value to Walmart."
About C.H. Robinson
Founded in 1905, C.H. Robinson is a global provider of multimodal logistics services, fresh produce sourcing, and information services to approximately 110,000 customers through a network of more than 280 offices and over 13,000 employees around the world. The company works with over 68,000 transportation providers worldwide. C.H. Robinson is a Fortune 500 company with annual revenues of $13.5 billion in 2015.
Through the company and its Foundation, C.H. Robinson and its employees contribute millions of dollars annually to a variety of organizations, including the Juvenile Diabetes Research Foundation, Community Health Charities, American Red Cross, Children's Hospital and Clinics of Minnesota, and Global Impact. The company is headquartered in Eden Prairie, Minnesota, and has been publicly traded on the NASDAQ since 1997. For more information about C.H. Robinson, visit http://www.chrobinson.com
###