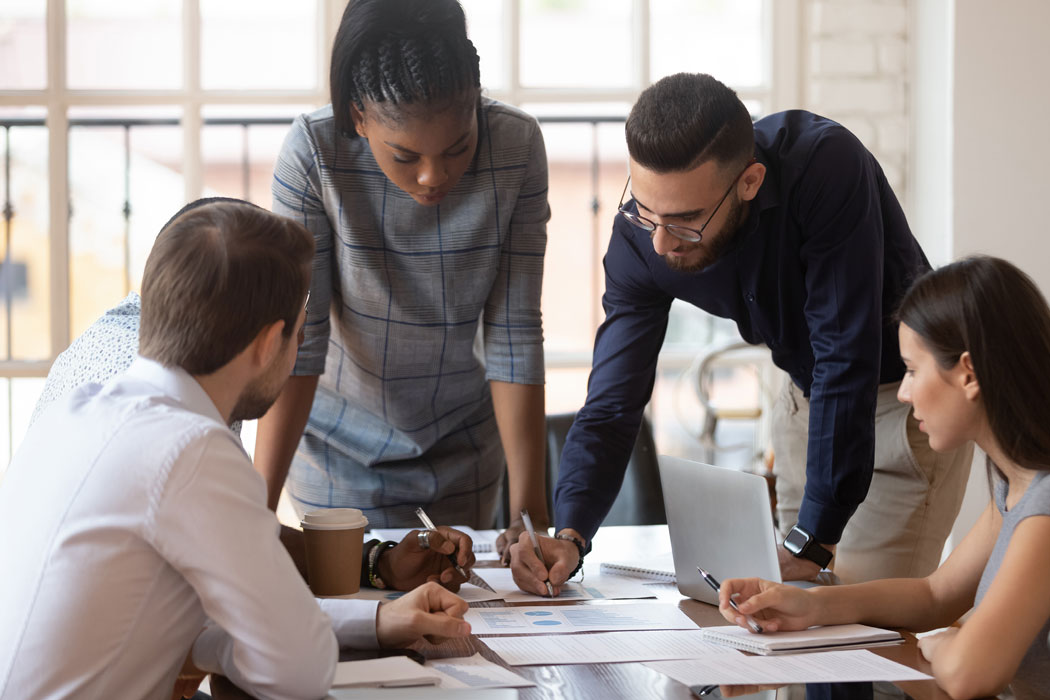 If you have a global supply chain, you likely use technology to help manage and optimize this complex area of your business. While there have been significant advancements in logistics technology, those tools can only go so far in advancing your supply chain. 
In order to truly maximize the capabilities of supply chain technology, you need to first have the right talent, processes, and data governance in place. Then you'll be able to leverage your transportation management system (TMS) to execute, automate, and optimize those processes, as well as gain visibility to business intelligence to drive continuous improvement. 
We recently experienced firsthand how a people-plus-technology model, or managed services, can drive operational improvements.
Challenge: Operational processes lacked efficiency
One of our North American plants wasn't meeting performance numbers, and logistics costs were increasing because shipments didn't have sufficient lead time. Customer service levels weren't optimal, as we were seeing delays in getting shipments out the door.
Solution: On-site logistics management talent deliver actionable insights
Leveraging TMC, our global logistics management provider, we brought in logistics experts to sit on-site with our team, evaluate the situation, and work with us to establish freight processes and controls to help drive down logistics costs, while also improving service to customers. Ultimately, we needed to identify and tackle the root cause of this supply chain issue. 
The team suggested changes that have been key to making our operation run more seamlessly. Some of the changes were made immediately just by executing day to day tasks more efficiently, while others were discussed and approved with internal departments. The key in these improvements was to holistically look upstream in our supply chain planning and order management processes to give the team more time to plan, thus driving down costs.
Results: Standardized processes drive multiple improvements
The end goal of this project was to standardize processes and planning, so we can be in a constant state of control—even when there is a surge in volume or other disruptions. The process that TMC and Honeywell developed is called, "Active Order Management." 
Some improvement areas included:
Centralized Delivery Creation:
In order to gain control of our operation, we established centralized processes for delivery creation and other logistics decisions. We also reduced the number of hands in the 'cookie jar' when it came to these decisions, which helped improve efficiencies.
Order and mode management:
This was a key area of supply chain improvement for us, as it was contributing to the root cause of the plant's performance issue.  We saw significant value from optimizing this area, giving us control and the ability to proactively plan our logistics operations, compared to the reactive, rushed methods we saw before. In our improved process, the team works upstream from our TMS to gain more time to strategically plan order fulfillment that is the most cost effective, while still meeting customer service expectations. Additionally, we then leveraged our TMS to proactively flag outbound LTL shipments that were mistakenly designated as truckload. Preventing these oversized orders results in immediate cost savings.
Shipping guidelines and lead time:
One of the first priorities was to synchronize our logistics team to a more efficient shipping process that included new lead time rules for initial booking requests and arranging transportation. Adherence to these guidelines resulted in reductions in same-day shipping and detention costs.
Data clean-up:
Orders that are not transmitted correctly into our TMS are flagged so they can be corrected within hours versus the next day. Additionally, we review partial, backlogged orders and approved a process that creates shipments for these orders to generate extra revenue.
Macros & Analysis: Using Visual Basic for Applications (VBA),
we created advanced Excel macros to: 
-Identify orders that need to ship within the next week to meet the required delivery date (RDD) 
-Create a load plan for the warehouse and daily share files 
-Reformat and reorganize SAP data to flag incorrect order information such as bad dates, shipping condition, order quantity, and more 
-Send rebooking advice to our Freight Forwarder 
This level of proactive communication with our logistics providers has helped closed all communication gaps. Additionally, we are actively managing our load plan daily.
Collaboration:
We created new shared files and connectivity to receive live updates on load statuses that all parties can view. Our shared load plan also allows us to forecast revenue in the pipeline. In a move toward supply chain convergence, this process has helped us open up lines of communication between all departments, making the flow of information seamless and knocking down silos across the company.
Finding the right fit with a TMS and managed services model
Managing freight transportation with the help of a TMS is becoming a competitive necessity. If you are considering a TMS with a managed services model, here are three questions to ask yourself as you consider and evaluate partners:
Is there is cultural alignment?
Our performance-based culture focuses on execution with speed and precision, and being held accountable for getting results. A managed services provider becomes an extension of your team, so it's crucial that they can work alongside you with the same drive and alignment to your culture.
Do they have local resources?
Honeywell has global operations at about 1,300 sites in 70 countries. The logistics challenges of a U.S. plant can be vastly different from one in India. Having a provider with logistics experts located in our geographic markets is a significant advantage, as they bring the local knowledge and understanding of the area's complexities when it comes to moving freight.
Do they provide access to experienced logistics experts?
It's not enough to just have technology experts on staff who can manage and implement a TMS. You also need those individuals to have global supply chain expertise so they can be a strategic part of your team. These individuals should help maximize your TMS investment by identifying opportunities for continuous improvement, implementing logistics best practices, and applying operational excellence techniques that are customized to your specific needs and long-term goals.  
To hear more about Honeywell's global TMS journey, watch our 2019 Gartner Supply Chain Executive Conference session to gain insights, benefits, and learnings from deploying a single, global TMS platform combined with supply chain talent.