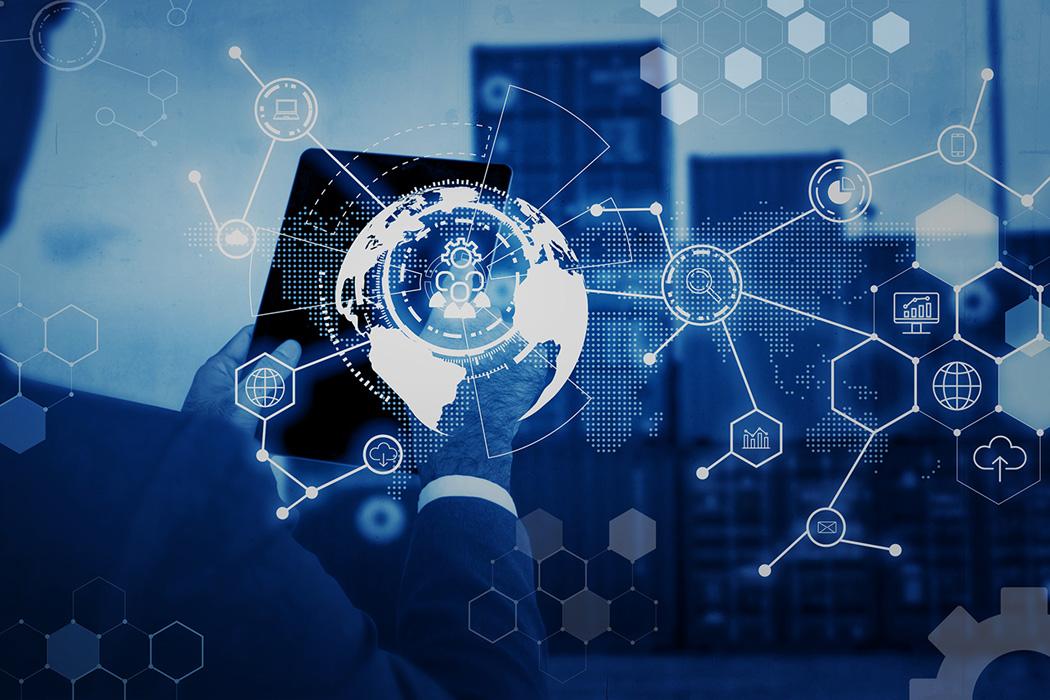 As I look forward into 2021, I see the road to economic recovery coming into clearer focus. As science and technology move us closer to the world we're all ready to return to, I know that we will come back stronger and better. But even though the road ahead is bright, it is not without some challenges. Supply chains are and will continue to be a crucial part of how our interconnected world works and will shape how we will all move forward this year and in a post-pandemic landscape. This essential role in the global recovery has been recognized at the highest levels, including, recently, with President Biden's Executive Order on America's Supply Chains, which echoes what many of us working in logistics have been saying. It stated that "The United States needs resilient, diverse, and secure supply chains to ensure our economic prosperity and national security."
I couldn't agree more. Whether here in the United States or any other country we operate in around the world, resilient, diverse and secure supply chains are a key priority as we emerge from the pandemic.
At C.H. Robinson, we're focused on helping build resilient supply chains, and helping customers and partners of every size navigate challenges big and small. And over this past year, we've seen some of the greatest challenges we've ever faced to make sure our customers get their products where they need to go and into the hands of their customers. At every turn, our nimble team, in all corners of the world, was ready to tackle the challenge ahead of them. From quickly pivoting to expedited ocean to export critical PPE from Asia when air capacity shrank to offering weekly charters from the EU to the U.S. and from Shanghai to the U.S. to help our customers keep their businesses moving, we have provided creative solutions again and again across our global suite of services to support our customers. I couldn't be prouder of what we've done together.
But now we need to take the lessons we've learned as an industry and bolster our supply chains to stay on track in facing whatever may lie ahead. One of our first priorities needs to be addressing the capacity issue in front of us. A recent C.H. Robinson customer research study showed that 75% of shippers believe capacity will be their number one pain point in 2021. And they have good reason for concern.
Just look to last month's massive winter storm, which paralyzed many parts of the U.S., including the supply chain. It closed key transportation routes and created significant freight congestion levels on top of an already constrained market. Following the storm, DAT reported a load-to-truck ratio of about 10 to 1 on the spot market. With the very small gap in available capacity, any future disruption this year could create big challenges and volatility for transportation logistics.
And as the largest mover of truckload freight in the world with 19 million multi-modal shipments annually, we don't see a scenario where carrier demand falls anytime soon. The market, around the world, faces historically tight capacity constraints, volatility and pandemic-related disruption along with one-off scenarios like what we saw with the winter storm.
A key factor in easing this congestion and building more resilient supply chains is investment in technology that increases efficiencies and agility. As we've seen our tech help revolutionize the industry, it has become clear that it is also playing a key role in removing friction for constrained carriers. We have made automated bookings for carriers a priority so they can immediately find available freight, easily access competitive market rates and quickly get paid.
We really saw this investment pay off in the week after the storm. We saw our highest-ever number of automated online bookings that week, with a 30% jump in digital bookings in the Navisphere Carrier platform on the Monday after the storm as the country began its recovery from its impact. This was on the heels of a 38% increase in loads booked online in February vs. January and several consecutive months of growth in online bookings amid pandemic volatility, including an 85% increase in loads booked in Jan-Feb vs. Nov-Dec.
Investing in our carriers means investing in our customers. Continuing to innovate solutions that help move shipments smarter and more efficiently will help keep the supply chain moving and help get our economy back on track. We, as an industry, have a duty to play our part in this crucial work. And C.H. Robinson is here to do ours.