SHANGHAI, CHINA (June 22, 2016) – C.H. Robinson, a global leader in third party logistics (3PL), was named the Best Logistics Service Provider for Air Freight at the 2016 Asia Freight, Logistics and Supply Chain (AFLAS) Awards. The company has been serving customers in Asia for more than 20 years and, as underscored by this award, is a leading global 3PL.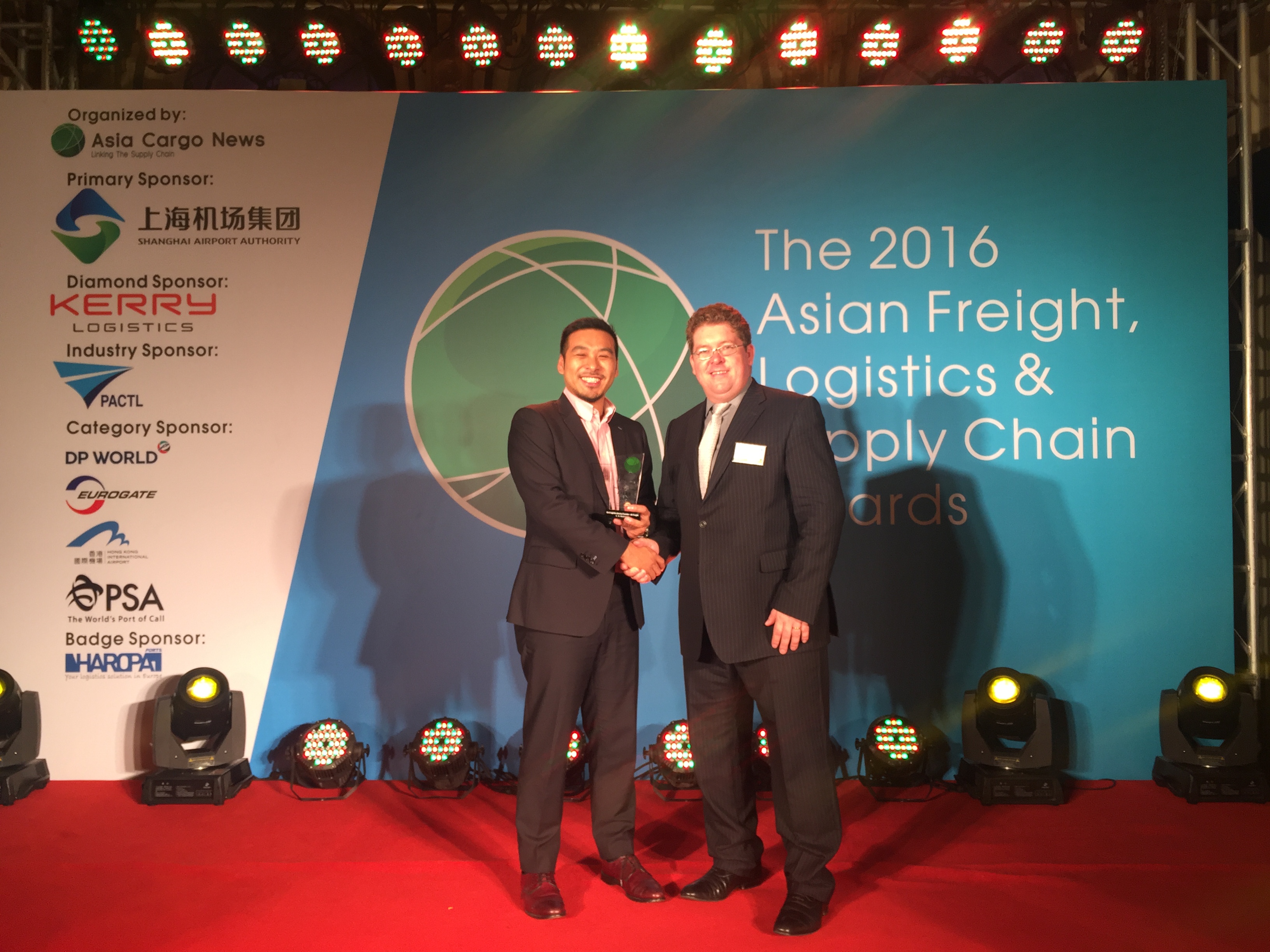 The AFLAS Awards, hosted and organized annually by Asia Cargo News, recognize leading service providers including air and shipping lines; air and sea ports; and logistics, 3PLs and other associated industry professionals. Readers of the Asia Cargo News, a globally-circulated publication, voted online for their best logistics service providers.
"We are proud to receive the AFLAS Award for best logistics service provider in air freight," said Jack Chang, Vice President of Asia Global Forwarding, C.H. Robinson. "This award further recognizes that C.H. Robinson is dedicated to investing in our people, processes and technology to deliver a service in Asia and beyond that is urgent and time sensitive. We'd like to thank our customers and carriers for nominating, voting and supporting C.H. Robinson."
The AFLAS awards are considered to be one of the industry's foremost accolades as they are the only Asian freight awards to rely solely on customer satisfaction to determine its winners. C.H. Robinson was a finalist for two additional AFLAS awards: Best Express Operator and Best Green Logistics Operator.
Written by leading transport and cargo industry journalists, Asia Cargo News is a source of intelligence for cargo, logistics and supply chain companies located in and doing business in Asia. The newspaper includes a range of content designed to meet the needs of industry decision-makers.
Read the press release in simplified Chinese, traditional Chinese, Korean and Japanese.
###
ABOUT C.H. ROBINSON
Founded in 1905, C.H. Robinson is a global provider of multimodal logistics services, fresh produce sourcing, and information services to 46,000 customers through a network of more than 280 offices and over 13,000 employees around the world. The company works with 66,000 transportation providers worldwide. C.H. Robinson is a Fortune 500 company with annual revenues of $13.4 billion in 2014. The company is headquartered in Eden Prairie, Minnesota, USA, and has been publicly traded on the NASDAQ since 1997. For more information about C.H. Robinson, visit http://www.chrobinson.com.