EDEN PRAIRIE, MN (June 1, 2016) – C.H. Robinson, a global leader in third party logistics (3PL), has been named the 2015 Non-Asset Based Carrier of the Year by Newell Brands.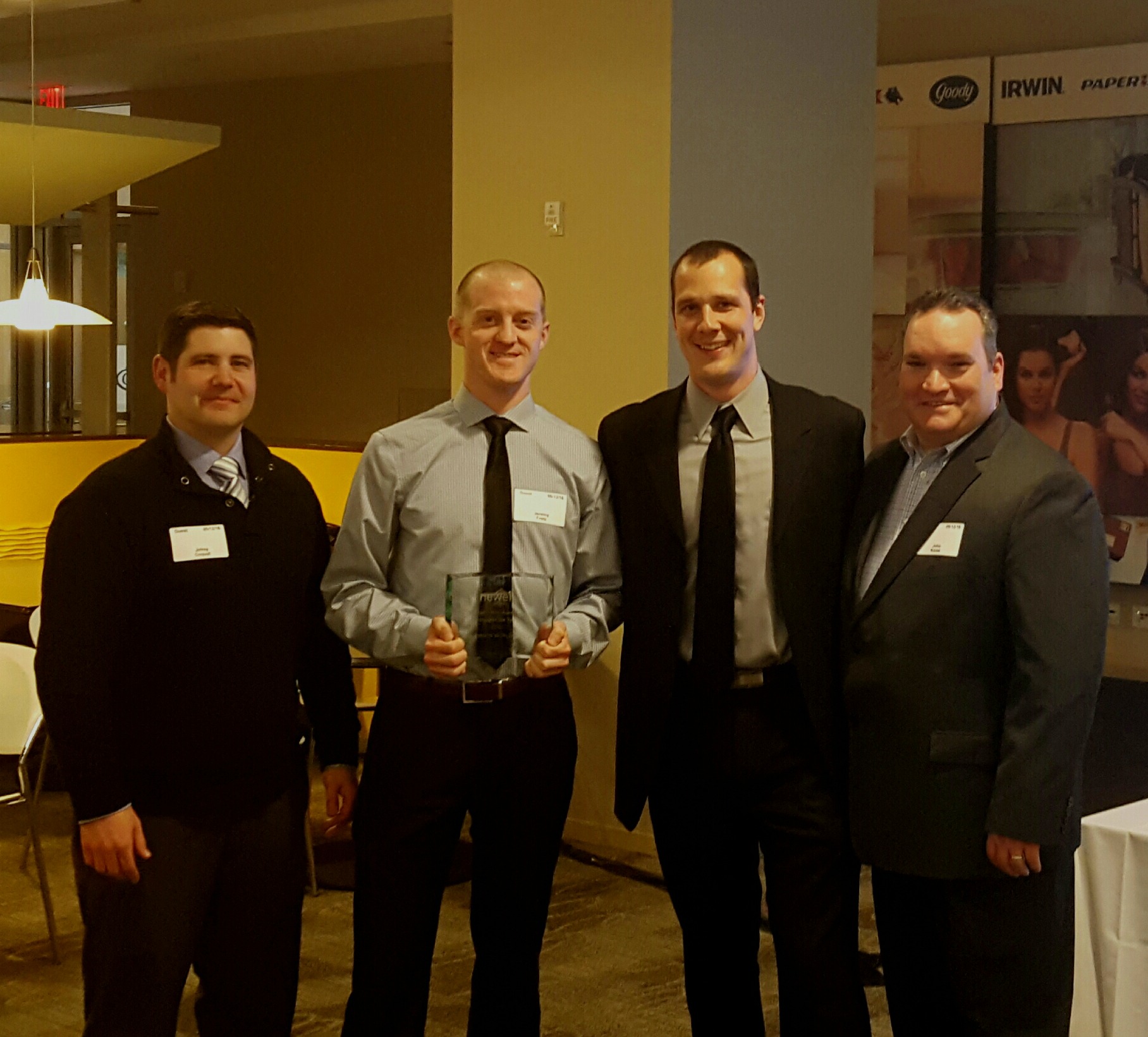 This award reflects C.H. Robinson's dedication to the Newell Brands account, as well as the strong relationship the two parties have developed over the past year.
"We are thrilled to receive the 2015 Non-Asset Based Carrier of the Year award," said John Karas, business development manager at C.H. Robinson. "Our team is committed to providing Newell Brands with excellent service and supply chain support, and this award is testament to that."
Newell Brands presented the award during their awards banquet at the Newell Rubbermaid Office in Atlanta on Thursday, May 12.
"We look forward to continuing to build our relationship with Newel Brands as a trusted, and proactive service provider," said Karas.
About C.H. Robinson
Founded in 1905, C.H. Robinson is a global provider of multimodal logistics services, fresh produce sourcing, and information services to 110,000 customers through a network of more than 280 offices and over 13,000 employees around the world. The company works with 68,000 transportation providers worldwide. C.H. Robinson is a Fortune 500 company and had annual revenues of $13.5 billion in 2015.
Through the company and its Foundation, C.H. Robinson and its employees contribute millions of dollars annually to a variety of organizations, including the Juvenile Diabetes Research Foundation, Community Health Charities, American Red Cross, Children's Hospital and Clinics of Minnesota, and Global Impact. The company is headquartered in Eden Prairie, Minnesota, and has been publicly traded on the NASDAQ since 1997. For more information about C.H. Robinson, visit http://www.chrobinson.com.