EDEN PRAIRIE, MN (May 3, 2016) — C.H. Robinson is proud to announce that Nate Buelt, general manager of ChemSolutions®, has received the American Chemistry Council (ACC) Partner Employee of the Year Award. The award was presented at the 2016 Responsible Care® Conference & Expo in Miami, FL.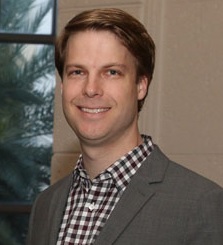 As a global third party logistics (3PL) leader, C.H. Robinson strives for continual improvement, as supported by creation of the ChemSolutions division and the investment in the Responsible Care® program. C.H. Robinson's ChemSolutions division helps customers transport chemicals by combining unmatched bulk equipment options, processes for better execution, and Navisphere®, the first global technology platform that offers visibility to customers.
Nate was assigned leadership of ChemSolutions in May 2014 and has served as general manager and Responsible Care® coordinator. For the first time in division history, ChemSolutions achieved zero non-conformances in 2015, this was credited to Nate's leadership. Through his career with ChemSolutions, Nate has influenced the division's performance and the greater C.H. Robinson health, safety, security, and environmental (HSSE) culture by utilizing his involvement in Responsible Care® leadership positions to apply excellent practices.
"I am proud to have Nate represent C.H. Robinson with the American Chemistry Council, the partner community, and the member community," said Pat Nolan, vice president, C.H Robinson. "His dedication and leadership play a significant role in the industry."
Currently, Nate co-chairs the third party logistics (3PL) Sector Workgroup in the Responsible Care® Partner Program. Through his efforts, he re-activated a dormant workgroup, bringing together Responsible Care® partner companies, member companies, and ACC senior leadership. His leadership helped guide the group to publish their first excellent practice by gaining internal consensus, weighing member perspective, and abiding by ACC publishing processes. Nate has taken on the role of being a subject matter expert for other 3PL partner companies regarding the application of the product and process safety codes.
About C.H. Robinson
Founded in 1905, C.H. Robinson is a global provider of multimodal logistics services, fresh produce sourcing, and information services to approximately 110,000 customers through a network of more than 280 offices and over 13,000 employees around the world. The company works with over 68,000 transportation providers worldwide. C.H. Robinson is a Fortune 500 company with annual revenues of $13.5 billion in 2015.
Through the company and its Foundation, C.H. Robinson and its employees contribute millions of dollars annually to a variety of organizations, including the Juvenile Diabetes Research Foundation, Community Health Charities, American Red Cross, Children's Hospital and Clinics of Minnesota, and Global Impact. The company is headquartered in Eden Prairie, Minnesota, and has been publicly traded on the NASDAQ since 1997. For more information about C.H. Robinson, visit http://www.chrobinson.com
###