September 29, 2021 | Brad Hogeterp Product Development Manager, Customs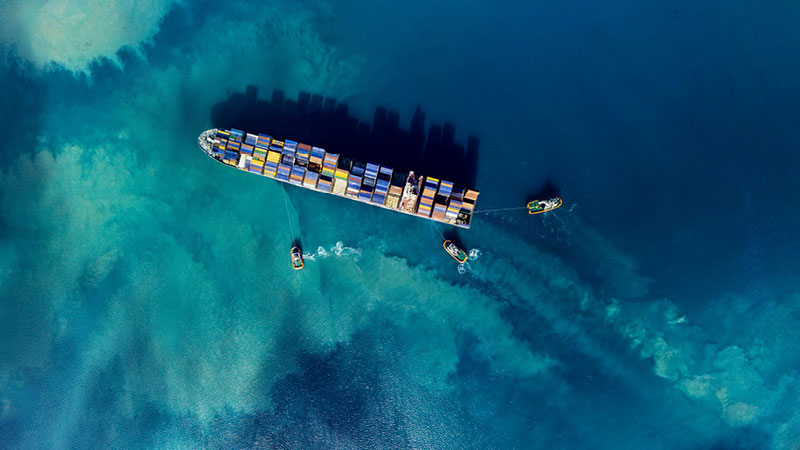 Time Is Running Out for CARM Mandate
Unfamiliar with CARM? Learn more about Canada's new import system.
The Canada Border Services Agency (CBSA) has rolled out CBSA Assessment and Revenue Management (CARM). This multi-year, transformative initiative is designed to streamline and automate business processes and offer online, self-service tools for imported commercial goods. The CARM vision is to deliver a global-leading, customer-centric customs experience that facilitates trade, improves compliance and revenue collection, and contributes to securing Canada's borders.
With a go-live deadline of May 2022, it's apparent that a large number of importers are either not aware of CARM or are delaying the steps needed to meet its requirements. As of this month, less than 1.5% of 300,000 total importers of record have registered for their CARM Client Portal and applied for a bond (the two primary steps an importer needs to take).
Although similar to the capabilities of the U.S. Customs and Border Protection's (CBP) Automated Commercial Environment portal (ACE), it is important to note the adoption of CARM by importers and trade chain partners alike is mandatory—not optional.
Threat of significant supply chain disruption
CARM will provide significant improvements to the importing community, but the program mandate has the potential to disrupt supply chains for importers in May 2022, if left unaddressed. There is still time to register, but it's important to do so soon.
According to Sofia Spoltore, Director of Customs for C.H. Robinson in Canada, "In the latter part of the first quarter in 2022, we estimate that the bottleneck of importers looking to finalize their planning for CARM will be sizeable. It is strongly advised to proactively take action to avoid supply chain disruption to your business."
Why could there be challenges in the first quarter? Three of the main hurdles could include:
Establishing a direct security bond has process requirements for additional financial information
Navigating affinity questions to access the portal
Planning for potential banking and payment changes via the CARM portal
Why is the CBSA implementing CARM?
The CBSA collects $32 billion dollars in taxes and duties each year on average, which is the second largest revenue collection means for Canada after the Canada Revenue Agency. As goods are imported into Canada, they require tracking and valuation to collect appropriate taxes and duties.
The processing of these goods creates substantial paperwork, data entry, and other tracking and management. As new technology becomes available, and processes are streamlined, existing systems need updates to drive efficiency and align with changing industry standards. CARM will modernize information requirements and systems, improve their efficiency, and make it easier to manage and track import goods.
What will CARM provide Canadian importers?
The central feature of the CARM project is the client portal. It will become the main communications interface between the CBSA and trade chain partners, offering full visibility and access to import records. The client portal will also simplify submitting duty and tax payments directly to the government.
Through the client portal, importers will be able to access online, self-service tools that provide visibility and management capabilities for tax accounts. Importers will also be able to make payments, file advanced ruling requests, and submit commercial accounting declarations and electronic corrections.
Technology will replace administrative tasks, while ensuring accurate data transaction and management. In addition to the 24/7 service access, mobile apps will allow small- and medium-sized importers to make declarations, as well as provide access to compliance tools and resources.
What do you need to do now?
In order to ship in and out of Canada, all Canadian importers and exporters will need to be fully implemented in this system by 2022. Prepare now for the change in shipping processes—and we'll provide you the information you need, every step of the way.
There are three primary tasks you should complete in the coming months:
Enroll your business in the CARM Client Portal; a Government of Canada Key (GCKey) will be required to set up new user accounts.
Delegate authority to your customs broker to allow them to perform import activities on your behalf.
Establish a security bond; under the Direct Security Bond mandate, importers must secure their commercial imports directly, rather than using their service provider's bond.
CARM: Navigating the long-term changes
Beyond the initial implementation activities noted above, CARM will result in these changes:
A new electronic form called the Commercial Accounting Declaration (CAD) will replace the existing customs coding form (B3), adjustment request form (B2), and related processes.
Importers will be required to post financial security directly on their accounts to take advantage of Release Prior to Payment (RPP) privileges. Brokers will no longer be able to secure client accounts using their security. To facilitate this, various options will be available, including posting a cash or an electronic bond.
A new billing cycle will be introduced to synchronize payment due dates for all transactions and simplify how accounting information can be corrected or adjusted.
Working with a provider during these changes
Don't be intimidated by the vast amount of information, but do work with providers who can help you sort through the changes to ensure a seamless transition.
CARM provides for capabilities to authorize external customs brokers to work on your behalf. Working with dedicated service providers eliminates resource drain and allows your team to focus on growing your business. In addition to daily management of import activities, these providers will implement CARM processes as they are released, helping to streamline your business activities and allow for smooth transitions.
C.H. Robinson is uniquely positioned to be your one source customs provider across global geographies and transportation modes. With more than 800 cross-border specialists and over 100 licensed customs brokers, we have the connectivity you need to help ensure compliance both locally and globally.
Our dedicated CARM team of experts is ready to assist you with:
Gaining a GCKey, which is needed for all CARM activities.
Setting up CARM processes, including your client portal administration.
Direct security bond applications and implementation.
Educational support for portal tools.
The transition to CARM doesn't have to be challenging. C.H. Robinson has the global suite of services and Trusted Advisor® experts you need to navigate these changes. Connect with one of our trade policy experts to learn more.
Additional resources