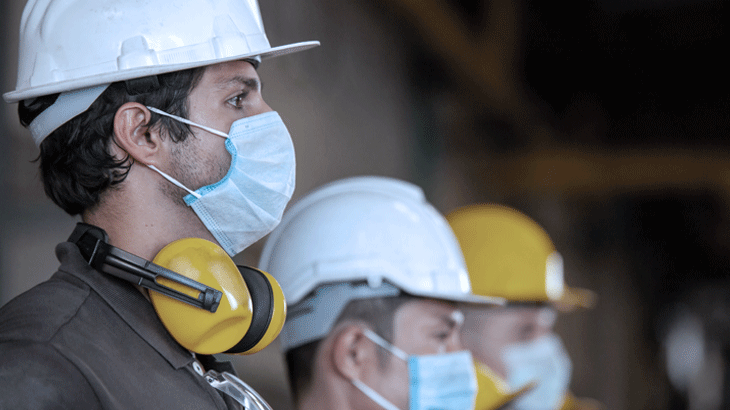 Getting products where and when they're needed has never been more important than during the COVID-19 pandemic. This is especially true for personal protective equipment (PPE), which many of our state and business partners rely on to safely operate.
Overcoming rapid change and unexpected costs with smart, global solutions
As the number one freight forwarder1 from China to the U.S., our suite of global services, including air, ocean, customs, and surface transportation expertise helps organisations like the state of Minnesota save over $1 million in transportation and logistics costs related to procuring more than 72 million pieces of PPE.
"C.H. Robinson's global expertise and scale provided the state with critical logistics and supply chain assistance that reduced the transportation costs and time needed to secure PPE needed for frontline healthcare workers," said Wayne Waslaski, the State's project manager for the Critical Care Supply Team
Read the full story here: C.H. Robinson uncovers million in saving for states in need
Many factors increase the chances for added costs and delays in your supply chain
Increased global demand, proliferation of counterfeit products, enhanced FDA regulations of medical supplies, rapidly evolving customs compliance guidelines, and reductions in passenger plane capacity
These factors are driving costly logistics trends
Supply chain disruption: Over 90% of Internationally sourced PPE shipments have been disrupted in some way
Compliance issues: Cargo inspection rates of PPE out of China have dramatically increased, lengthening the average waiting period prior to transportation from 3 hours to 2-3 days. Additionally, there are increased import customs delays and shipment refusals happening across the globe
Longer transit times: Normal delivery time for air freight from China to the U.S. has doubled or tripled from 4-6 days to 8-14 days
Higher transportation costs: The price of expedited shipping out of China for PPE has gone up significantly amid unprecedented global demand all hitting at the same time
Other rising costs: Increased commodity prices (e.g., the price of face masks has increased 2-5x the average) and transportation disruption are creating the need for more cargo insurance policies and at higher rates
We help customers navigate unprecedented challenges.
Below are examples of how we used our global expertise, network of local experts around the world and technology to help the state of Minnesota save money and reduce delays
Leveraged our expertise and scale to secure better rates and reduce transportation costs by at least 25%
Optimised dollars spent across air, ocean, and surface transportation modes; at times, breaking up freight to get the most urgently need supplies to the state quickly, while finding cheaper transportation options for less time-sensitive supplies
Consulted on transportation strategies and deploying innovative solutions, such as selecting a 'fast boat' over air freight to deliver an order of surgical gowns, which saved $500,000
Seamlessly connected expedited ocean service with our contracted truckload network, the largest in North America, shortening delivery times by 10-12 days, to get needed PPE faster for the state
Helped the state avoid shipment delays, refusals and fines by providing expert guidance on CBP and FDA regulations to ensure requirements are fulfilled before shipment departure
Provided local expertise on the ground globally, which included providing real-time information on regulatory changes in India that allowed the state to make smarter, faster sourcing decisions
Offered real-time visibility via Navisphere®, C.H. Robinson's proprietary global multimodal technology platform, enabling near real-time tracking of million-dollar truckloads of supplies purchased by the state to ensure timely and safe delivery
Connect with an expert and leverage our expertise
Don't forget to check out the other videos in our PPE series
1#1 NVOCC from China to the U.S.